This Original Painting is  exclusively available in the next HeArtful Soul Artist Collective AUCTION
"KEY TO HAPPYNESS"
on Facebook 
hosted by the wonderful Olga Furman
on September 18th to 20th
If you are not on Facebook please contact me, there is a way you can bid nevertheless.
So if you are interested please join the Facebook Group and or the Event to get all the news
or let me know that you want a notification when these paintings to up on the auctionfloor
SOLD - Thank you so much!
SOLD - Thank you so much!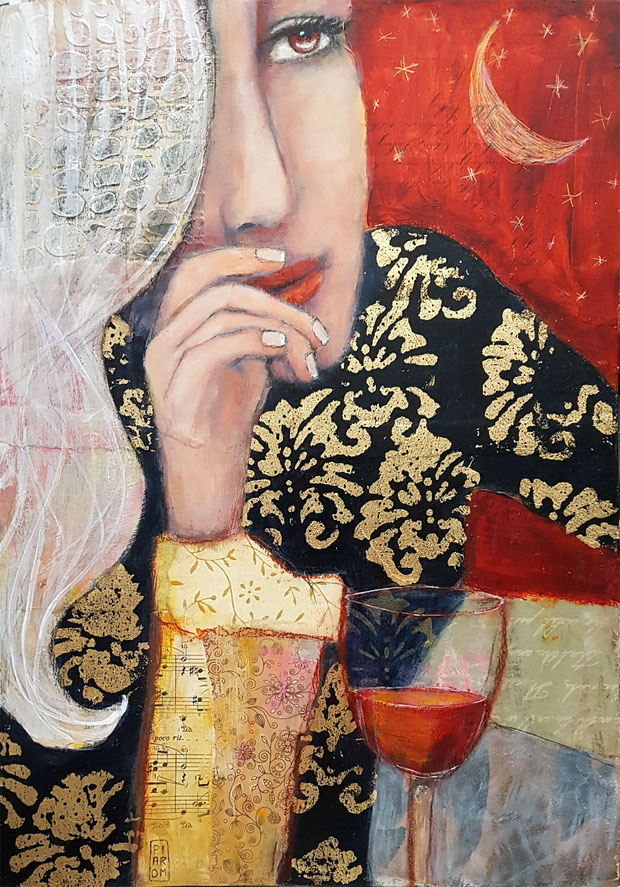 "Everything You Can Imagine Is Real." Pablo Picasso
You Need Chaos In Your Soul To Give Birth To A Dancing Star.! Friedrich Nietzsche
SOLD - Thanks alot!
Prints on Wood available
Please contact me!
"In you I´ve found the love of my live and my closest and truest friend"
Prints on Wood available
If you are interested please contact me
"The best and most beautiful things in the world cannot be seen or even touched - they must be felt with the heart." - Helen Keller 
 Or
"It`s up to you to feel the beauty of everyday things"
SOLD - Thanks alot!
"It´s not where you are in life; It´s who you have by your side that matters" 
Or
I WANT TO SEE THE WORLD.
FOLLOW A MAP TO ITS EDGES AND KEEP GOING.
FORGO THE PLANS. TRUST MY INSTINCTS.
LET CURIOSITY BE MY GUIDE.
I WANT TO CHANGE HEMISPHERES.
SLEEP WITH UNFAMILIAR STARS
AND LET THE JOURNEY UNFOLD BEFORE ME.  Maptia manifesto
SOLD - Thanks alot!
"I´m in love with cities I´ve never bin and people I´ve never met."
 Or
"What you think you become. What you feel you attract. What you imagine you create." Buddha
SOLD -. Thanks alot!
"There is freedom waiting for you, On the breezes of the sky, And you ask "What if I fall?" Oh but my darling, What if you fly?" Erin Hansen
SOLD - Thanks alot!
"There is a place. like no place on earth. A land full of wonder, mystery, and danger! Some say to survive it: You need to be as mad as a hatter; which luckily, I am!" Alice in Wonderland
SOLD - Thanks alot!
"Healing is the most precious gift you could ever give to yourself. Be generous with it." Alex J. Brown
SOLD - Thanks alot!
The writings on the painting says:
"Can you speak in flowers. It would be easier for me to unterstand."
"She loves to smell warm coffee, bloomed roses and new beginnings".
SOLD - Thanks alot!