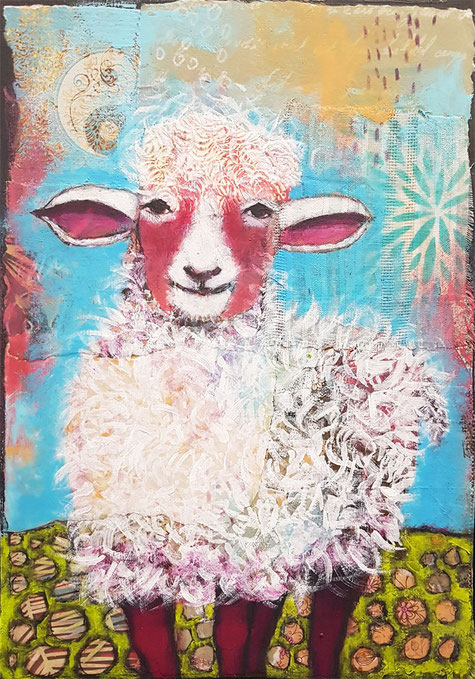 "There Is Bravery In Being Soft" 
For me that is a very truth! I think compassion is key when it comes to living  a peaceful life...it gives me and all the other people I am surrounded freedom to really can find the real passion in life! For sure it is not possible to be in this holy state everytime, hihi
This sweet guy wil find it´s way into the next Heartful Soul Artist Collective Auction.